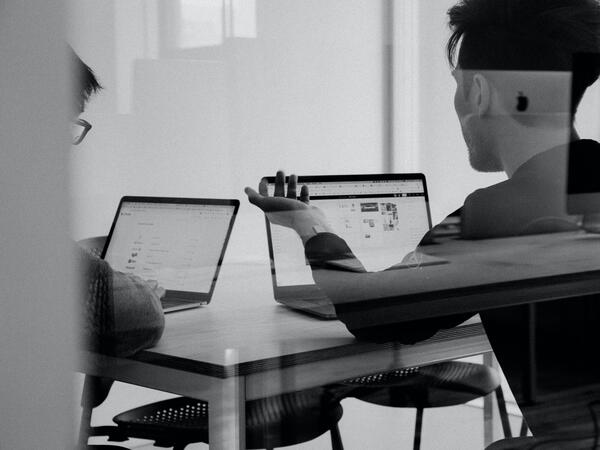 The world of technology is ever evolving. We are here to support you as you stay innovative. Maximize the possibilities in your course with innovative educational technology. Whether you are a seasoned user of EdTech or are just starting, we have resources for you every step of the way. 
For consultations, resource creation, tech support via email, click the button below. 
---
Take your course to the next level
Learning Experience Designers are available Monday through Friday from 9 a.m. - 3 p.m. to meet with faculty one-on-one to assist with any questions related to course design or how to use technology tools for teaching.
During these consultations, you can receive a 1:1 session about a specific digital teaching tool, collaborate about the best tool to use for your students, or brainstorm ideas for engagement and collaboration.
Select a specific designer from the list or leave "Anyone" selected to meet at the time of your choice with any of our talented designers. These consultations are set for 30 minutes. If you think you will need additional time, you can schedule more than one time. Add details about why you are interested in meeting so the designers can come prepared for the session.
NOTE: These individualized meetings are not for technical issues or assistance. The ASU Experience Center is open 24/7, 365 days a year for technical support. Get in touch now.
---